Welcome in the World of Hospitality! Join our international and business-oriented University of Hospitality Management in The Netherlands.
Founded in 1929, as a state-funded institute, Hotelschool The Hague is now a member of the Leading Hotel Schools of the World.
Philosophy
'Hotelschool The Hague is for (potential) students, its staff and international industry one of the leading and most innovative international business schools in the world, specialized in the hospitality industry'.
The Hotelschool seeks to maintain and expand the unique position that it has built up over recent years. The Hotelschool is an independent (inter)national institute of learning and knowledge in the field of management of hospitality and its autonomous position is a basic principle that must be safeguarded for future years.
The Hotelschool is a niche player, concentrating on supplying quality in the main field of its expertise, which is to develop and to make accessible and applicable the knowledge, learning and skills which are relevant to the management of (inter)national hospitality companies.
History
Hotelschool The Hague is one of the last independent single sector Universities of Applied Sciences in The Netherlands. The institute has gained a unique position in the realm of education as well as in the international hospitality industry.
Hotelschool The Hague was founded in 1929 by HORECAF, the employers' organisation in the hotel and catering industry. Since its foundation, the Hotelschool has become an international school specialised in hotel management offering a 4-year international Bachelors degree course. This degree course is also available as a 2-year International Fast Track programme. Since October 2001, the Hotelschool offers in collaboration with Rotterdam School of Management (RSM) Erasmus University a one-year Masters programme in Hospitality Management.
In July 2002 Hotelschool The Hague became a member of 'The Leading Hotel schools of The World', and in September of that same year it opened a second campus in Amsterdam.
The Bachelors degree course has been accredited by the Dutch Flemish Accreditation Organization (Nederlands Vlaamse Accreditatie Organisatie NVAO).
The Hotelschool is a small, autonomus and independent institute with approximately 1900 students, educating young people to become managers in the hospitality industry. About 100 lecturers and instructors from The Netherlands and abroad are responsible for teaching and training the students. Graduates from the Hotelschool have careers in hospitality companies around the world.
If you value an innovative and human-oriented approach and are looking for value for money: welcome to Hotelschool The Hague!
Testimonials
If you would like to read and hear more about our school please click here for our testimonials.
Students about studying in The Hague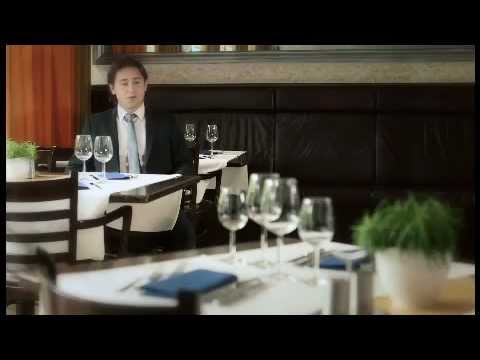 Contact
Brusselselaan 2, Den Haag
Telefoon 070-3512481
Website www.hotelschool.nl